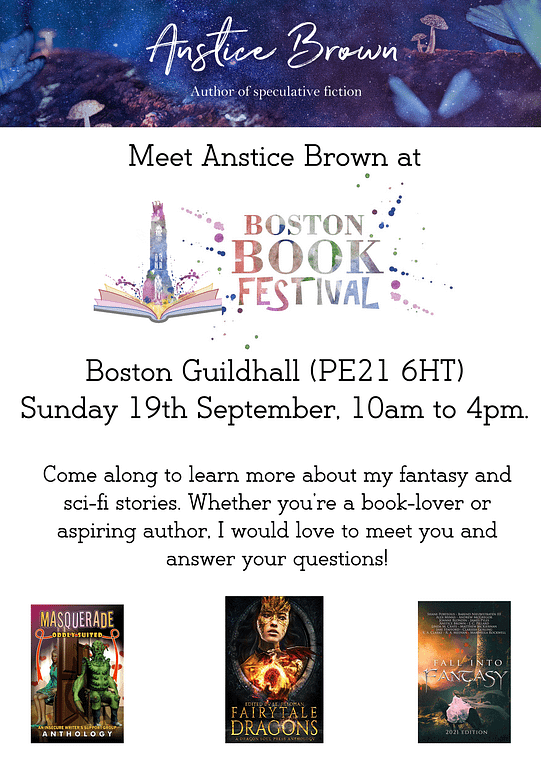 I am excited to announce that I will be hosting a book stall at Boston Book Festival 2021 (UK)!
This free "meet the author" event will be held at Boston Guildhall in Boston, Lincolnshire (PE21 6HT) on Sunday 19th September from 10 am to 4 pm. Come along to learn more about my fantasy and sci-fi stories and help me celebrate my latest publication in Fall Into Fantasy 2021. I will be holding a book giveaway, giving out my shiny new bookmarks and seeking beta-readers for future projects.
Whether you're a book-lover or an aspiring author, I would love to meet you and answer your questions about short story writing, world-building and book blogging. You will have the opportunity to meet many other authors, illustrators and publishers at this free event.
To learn more about Boston Book Festival 2021 and the many events available over the weekend of 16th-19th September, please visit https://www.bostonbookfest.co.uk/ or find them on Facebook.
If you'd like to show your support, I'd really appreciate it if you could mark yourself as "going" to the event on Facebook, or share my Facebook or Twitter posts. Liking and commenting also help to spread the word too!
I can't wait to meet you!