Author Bio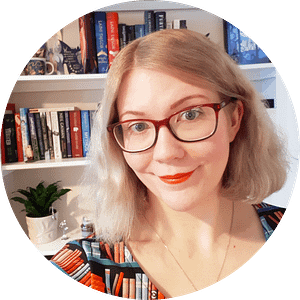 Anstice Brown has had her nose in a book and her head in the clouds for as long as she can remember. A geek/hippie hybrid with a love of all things retro, Anstice enjoys doodling, gaming and raving about books on her blog, Curious Daydreams. She adores speculative fiction and is currently working on a science fantasy novel.
Anstice has a BA in Literature and Philosophy and currently works as a Literacy Learning Assistant. She lives on the East coast of England with her wonderful husband, daughter and their mischievous cat, Magical Mr. Mistoffelees.
Her Rapunzel retelling "Forged in Flames" is featured in the fantasy anthology Fairytale Dragons and her short story "Sea of Sorrows" appears in the YA romance anthology Masquerade: Oddly Suited.
Find me online:
Blog
Goodreads
Amazon
Facebook
Twitter
Pinterest